Damean Adams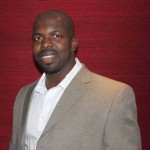 Author Damean Adams, a former active duty United States Marine! He is the youngest of three children, born in St. Ann Jamaica, but grew up in the city of Mt. Vernon NY. Like many he grew up without a father to teach a boy how to become a man. He learned things the hard way; understanding early on that the choices you make now, will determine the man you become in the future.
See Books
Mike Angley

ntelonel Michael "Mike" Angley retired from the U.S. Air Force in September 2007 following a rewarding 25 year career as a Special Agent with the Air Force Office of Special Investigations (OSI).  He held thirteen different assignments throughout the world, among which were five tours as a Commander of various units, to include two Air Force OSI Squadrons and a Region, the equivalent of a Wing.
Mike and Evelyn, his wife of 23 years, make their home in Colorado Springs, CO. They have three children, and they recently adopted a beagle puppy named Brynn.
See Books
Dr. David Axelrod


Dr. David B. Axelrod served as Suffolk County, Long Island's Poet Laureate, before moving to Daytona Beach, Florida. He is founder of Writers Unlimited Agency, Inc. which he directed for over thirty years, and also publisher of Writers Ink Press.
See Books
Dr. Lucas Boyd


 Dr. Lucas G. "Luke" Boyd was born in a three-room shotgun house on Jabe Dunaway's place near Anguilla, Mississippi in the depths of the Depression. His father managed one of those sprawling cotton plantations the Delta was known for, and it is this plantation culture that left an indelible mark on young Luke.
See Books
Frank Borelli


A native of Cumberland, Maryland, Frank began his law enforcement career as a Military Police Officer in the United States Army. Having begun his law enforcement career as an MP, and upon receiving his first Honorable Discharge, Frank became a civilian police officer.
See Books
Paula Brown


 Paula Brown is a freelance travel writer who also has a love for science fiction and Walt Disney World. Paula is the coauthor of Dining at Walt Disney World: The Definitive Guide. She is also a contributing author to InsiderScoop® to Walt Disney World® series of books. Other works of fiction include The Coffee Cruiser and It's About Time. Paula lives in Florida with her husband and daughter.
See Books
S. Kelly Chamber

Description pending.
See Books
R.M. Conté


The name R.M. Conte is the pen name of two nurse practitioners who live in southwestern Pennsylvania. Both authors have been writing for years and their works vary from professional writing that has been published in peer reviewed journals to writing dark poetry. They both enjoy golf, the beach and spending time with their families. Following The Lifestyle trilogy, they plan on writing a series of health related books for children, then concentrating on erotica in the world of fantasy. Stay tuned!
See Books
B.W. DeCaro

B.W. DeCaro grew up in New England, spending his teenage years in Bristol, New Hampshire. He attended the University of New Hampshire ('95), and soon after moved to Northern Virginia, where he now lives with his wife and two children. Grown Men Don't Cry is his first novel. A portion of all book proceeds will be donated to causes supporting people who suffer from depression and other anxiety disorders, such as OCD and PTSD. In addition, B.W. DeCaro plans to use this platform to help educate the general public by striving to eliminate the negative stigma associated with mental illness.
See Books
Bob Doerr


Bob Doerr grew up in a military family, attended the Air Force Academy, and then had a career of his own in the Air Force. It was a life style that had him moving every three or four years, but also one that exposed him to the people and cultures of numerous countries in Asia, Europe and to most of these United States.
See Books
Rick Etchells
Rick Etchells is a retired electronic packaging engineer with over 35 years experience in the Oil and Gas Industry. He holds a BS degree in Engineering Physics from the University of Colorado and a Master of Science degree in Human Resource Management from Houston Baptist University. He has been actively involved in teaching Sunday school and leading Bible studies for over twenty years. He also participates in numerous volunteer activities in the community through his church, Faith United Methodist in Richmond, Texas. In addition to his love of the Bible he has an interest in history and traveling the 2 lane roads of America.
See Books
Karen Ford

Karen Ford has been a freelance journalist over 20 years and  written for a number of local, national and international publications including the Chicago Tribune, Chicago Parent magazine, the Citizen Newspapers, Screen Magazine and Lutheran Woman Today.  Her corporate clients have included the University of Illinois, the Chicago Labor Education Project, the Illinois Business Development Authority and the Women in Business Yellow Pages.  She has written political ad copy for several local and county candidates and co-authored the book "Get That Cutie in Commercials."  She lives in Chicago with her husband.
See Books
Rosanna Gartley


Rosanna Gartley is the mother of four adult children, four bonus adult children and grandmother to 13. A retired nurse practitioner, she currently lives in southwestern Pennsylvania but hails from the Canadian prairies. Rosanna enjoys her family, most things creative and travelling with her husband, John. She is a versatile author, having also successfully published under the pen name of RM Conté.
See Books
David Gottlieb

David Gottlieb is a PhD graduate of the University of Chicago where he majored in both the Sociology of Education and Adolescent Behavior.  He has published numerous academic texts and research articles in juried discipline journals, as well as a memoir, Almost a Mensch and the book, In the Game: A Case for Super Adulthood.He served as a member of President Kennedy's Committee on Science and Technology and as a Deputy Director of The Job Corps in The Office of Economic Opportunity, Director of Research for several White House Conferences on Children and Youth. He is currently serving as VP for Strategic Planning for The Woodforest National Bank and Board Member of The Woodforest Charitable Foundation.
See Books
Sam Gottlieb
Samuel J. Gottlieb, CFP, CFA is a former New York trust/estate attorney and successful Merrill Lynch wealth management advisor, providing legal and financial planning services since 1988.
See Books
Herman Groman
Herman Groman is a retired FBI Special Agent and is the current director of security at large Las Vegas casino/hotel. While in the FBI, Herman specialized in working deep long-term operations as an undercover agent in the areas of organized crime and narcotics.
See Books
James E. Honey

James has been involved in energy healing for close to 30 years. He is engaged with writing to help overcome obstacles with his dyslexia and learning difficulties, which no amount of healing can alter. Since retiring to Wales, James devotes more time to his writing. James' ambitions as a writer are to communicate, entertain and give something back for what he has received.
See Books
M.L. Hollinger

M. L. Hollinger received an Aeronautical Engineering degree from Purdue University in 1957 and went into the Air Force right after college. He worked on several space program projects including; Titan III Space Booster, Space Shuttle, Star Wars and several other special studies for the Air Force. He attended the Air Command and Staff College and the Air War College. He served in Viet Nam from 1971-1972. His decorations include The Bronze Star Medal, Meritorious Service Medal, Air Force Commendation Medal, The Vietnamese Honor Medal First Class, The Vietnamese Gallantry Cross and five unit excellence awards. He retired from the Air Force in 1980 with the rank of Lieutenant Colonel and came back to Indiana where he joined the Indiana Corporation for Science and Technology. He is now fully retired and writing.
See Books
Sahira Javaid
Sahira Javaid graduated from Gloucester high school and currently studies in Algonquin College. She is eighteen years old and lives with her father, her mother and her younger brother in Ottawa Ontario. She has had one poem published in the Anthology Whispers on The Wind by the Poetry Institute of Canada named: "I'm Trying".
See Books
Colin Knight
Colin Knight was born in Manchester, England in 1962 and immigrated to Canada in 1987. He holds a BA Honours in Political Science and an MA in International Relations. He has worked in the public and private sectors for thirty years, most recently as a National Security and Intelligence Analyst within the Security and Intelligence Secretariat of the Privy Council of the Government of Canada, and as a Policy Advisor with Canada's Royal Canadian Mounted Police. He has traveled extensively, met many people, and enjoys writing.
See Books
Sheela Langeberg
Internationally renowned and multi-award winning artist Sheela Langeberg is one of the most influential and written about Africans in Australia today, as well as one of its most prized artistic and cultural treasures. Born, raised and educated in Kilimanjaro, Tanzania, with additional studies in Scandinavia, she now makes Adelaide her home and the new center of her worldwide creative ventures.
See Books
Mina Mauerstein Bail

Mina Mauerstein Bail, sociologist, mother, and grandmother was born in Italy and raised in the United States.   She has traveled extensively, lived and worked in many countries around the world.  She lives with her husband in New York City.  This is her first children's book.
See Books
George Mavro
George Mavro is a 24 year Air Force, security force veteran. He served over 22 years stationed in Europe, eight of those in Greece. He holds degrees in Government and International Relations. He presently lives in Florida with his wife and two sons.
See Books
Terry Moran
Terry Moran made a career in law enforcement for 28 years before retiring from Federal service in 2008. Five years were spent working undercover narcotics which gives him a unique insight in some of the stories he builds his books around. He also worked various crimes like bank robberies, kidnappings and financial fraud. After retiring he works closely with people needing high level security clearances. 
See Books
Chinenye Obiajulu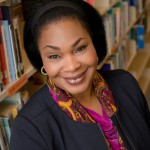 Chinenye Obiajulu was born and grew up in Lagos, Nigeria. Very important to both her parents was a strong reading culture which they nurtured in their children. A big part of growing up for her was travelling. Her father took the family on holidays to other parts of Africa, Europe, Asia, and US, but for Chinenye travelling home to their small village for Christmas was the best treat of all. She went on to study Accounting at the University of Nigeria, and then completed her ACA (Associate Chartered Accountant) to become a licensed Chartered Accountant. Chinenye later obtained an MBA from the University Of Navarra Barcelona Spain. Chinenye have several years of banking experience with some of the best institutions in Nigeria and Canada. She has several writings at different stages of development, and at heart really a story-teller. In her spare time, Chinenye loves to read a good book, she is married to her friend, and hero, and they live in Canada.
See Books
P.R. Paramahamsa

K.R. Paramahamsa was a retired civil servant in India borne on the Indian Administrative Service. He is Adjunct Faculty to the Hindu University of America in the USA. He is presently a resident of the Ashram of Bhagavan Sri Sathya Sai at Prashanthi Nilayam – 515134, India, in pursuit of spiritual advancement in his own little way.
See Books
Charles Piper
Charles Piper is the owner of Charles Piper's Professional Services in West Tennessee.  His company provides investigative, consulting and training services. Piper is also a Certified Fraud Examiner (CFE), and private investigator.  Previously he served over 30 years in law enforcement including 20 as a Federal Agent.  He's also a veteran of the United States Army. Piper visited each of the 30 Major League baseball teams' Spring Training stadiums and complexes in both Florida and Arizona and proudly shares his insight and tips for fans to get the most of Spring Training baseball.
See Books
Nancy C. Powell


Nancy Powell is married, the mother of two children, and six grandchildren. She is a member of the Church of Christ, a member of River Valley Writers of Fort Smith, Oklahoma Writers' Federation, Inc., and Roundtable Poets.
See Books
Steve Reeves


Captain Steve A. Reeves started flying airplanes from a dirt strip located adjacent to a cotton field in northeast Arkansas. He took great pride in his ability to chase rabbits down the plowed rows of the fields — and live to tell about it. However, it didn't take long for him to realize that chasing rabbits didn't pay very well. He packed his bags and headed to the University of Kentucky.
See Books
Gary Repetto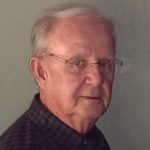 Gary Repetto is a former Chicago high school all-star baseball and football player who later lettered in football and baseball at the University of New Mexico, playing on three consecutive conference championship football teams. After several years coaching major college football, he was the commissioner of a state wide youth football program with responsibilities that included the interviewing, hiring and overseeing of coaches for a 2000 player organization. After coaching he became a corporate recruiter, recruiting and hiring several thousand engineers and analysts in the defense and mining industries over a long, successful career. His first novel, 'Prairie Fire', was published in 2015. Besides 'Afraid of the Dark' Repetto is working on a third novel set in New Mexico during the Cuban Missile Crisis and a series of short stories, 'Chicago Stories, Catholic and Otherwise'.
See Books
Adrianne Sainte-Eve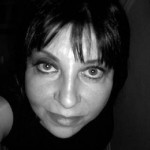 Adrianne Sainte-Eve was born in Budapest Hungary, and spent her childhood in, Quebec, Regina, Saskatchewan, and Vancouver, B.C. in Canada. She is a graduate of the Art Institute of Chicago and Northern Illinois University, and currently lives in Chicago, Illinois.
See Books
Alice Shapiro


Alice Shapiro is currently serving as Poet Laureate of Douglasville, Georgia. She has been writing since 1985 when she studied poetry and playwriting under William Packard at NYU. Her poetry credits include a chapbook, Seasons of the Heart with Scars Publications (2007), Cracked: Timeless Topics of Nature, Courage and Endurance (TotalRecall Press 2009), Life: Descending / Ascending (TotalRecall Press 2010), and Saltian (unbound CONTENT Press 2011).
See Books
Dylan Stopher


Dylan Stopher is a renowned blogest, biblical scholar, author, and teacher. The creator of 4th wall ministries, Dylan's research into the Old and New Testaments are highly regarded. His books "199 Proverbs on the Wall" and "Like a Chain mailed Pomegranate" are books to help the everyday Christian live a happy, joyous, and faith filled life.
See Books
Leslie Stern


Leslie E. Stern was born in Los Angeles, California, an only child. She graduated from the University of Miami in Coral Gables at twenty years old. She pursued her doctoral degree in philosophy and was offered an Assistant Professorship.
See Books
Vince Stella

Born in the culture-rich Little Italy community of New York City, and raised among the new suburban neighborhoods of Long Island in the 1950s, '60s and '70s,
See Books
Gilbert Parrell
The author, Gilbert Parrell, is a Canadian Military Veteran with just over thirty years of service to Canada. Throughout this time, he served in the Light Infantry and Special Operations Forces. He now resides with his family in Ontario, Canada.
Michael Tabman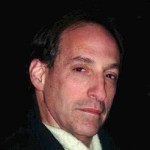 Michael Tabman was born and raised in New York City. He graduated from John Jay College of Criminal Justice in Manhattan, NY. After serving as a police officer for three years with the Fairfax County VA police department he joined the FBI. Michael, a 24 year FBI veteran, investigated crimes ranging from white collar to bank robberies, organized crime, drug trafficking and money laundering.
See Books
Diana Wallis Taylor

The author is a former teacher, and Director of Conference Services for a private Christian college. She belongs to Professional Women's Fellowship, and serves on the board of the San Diego Christian Writer's Guild and the board of her church. She's the author of five books of Biblical Fiction, three other books of fiction and a book of poetry. She loves to share heart with women's groups. She and her husband live in San Diego, CA.
See Books
Carlene Tejada

Carlene Richardson Tejada teaches English as a Second Language, in which she holds an M.A.. She grew up in New Hampshire but spent her adult life in several locales, including New York City, Arizona, Georgia, and El Salvador, Central America. Wherever Carlene settles, she offers writing workshops for women. She has written articles for home plans magazines and Natural Health.
See Books
Jane Vessey, CFA
Description pending
See Books
Kim Wheeler

Kim Wheeler was born at University College Hospital, London in 1954 and was promptly abandoned by his birth mother. He was then taken into care by the local authority and moved south of the river to a children's home in Lewisham where he spent the next five years. He was eventually fostered and adopted aged six and moved to Pinner, and at the age of eleven was sent away to attend a boarding school leaving  aged fifteen, with few qualifications. Over the next thirty years he suffered from several physical injuries, survived meningitis and, finally disabled with an incurable spine injury, was ordered to cease all types of manual work. Mental health issues and complete breakdown soon ensued. You can read all about this in his book, 'Climbing Mountains in the Dark' which is free to download from his web page, 
See Books
John M. Wills

John is an award-winning author and freelance writer. He has written four books and more than 100 articles on police training and street survival. A former Chicago police officer and retired FBI agent, John is retired and spends his free time with his wife and grandchildren.
See Books
Shelly Wykoff


Shelley Wykoff spent her childhood growing up in the country playing in trees and creeks! An especially super day was when they caught crawfish or bottled lightning bugs. She was an avid reader supported by her mother who bought her the latest Hardy Boy mystery that was on the market each payday! Reading helped her through her parents' divorce. Shelley Attended Edinboro University where she majored in Criminal Justice and Sociology. She furthered her education at Mercyhurst University completing a Master's certificate in Administration of Justice. A scholarship is also available there in honor of her late mother and maternal grandfather.Shelley was first published in September 2011 in the project Women Warriors; Stories behind the Thin Blue Line. This has garnered national attention in the industry, it continues to do well today!
See Books
Jerry Yellin

Jerry was a WW 2 fighter pilot from Hillside, NJ. He flew P-51's over Japan from Iwo Jima. Married to Helene for 60 years, they have four sons and six grandchildren, three in America and three born and raised in Japan. Jerry is the author of the award winning historical fiction book The Blackened Canteen and his memoir Of War and Weddings about his life as a warrior and his transformation when his son married the daughter of his enemy. See Books
Christopher Scott McCrae Beaten
I Love the Flower Girl is one of two novels I plan to publish. I have a Master of Social Work degree and undergraduate degrees in social work and psychology. Experience working with adults with mental illness and in child welfare and completing two novels have helped me hone my writing skills.