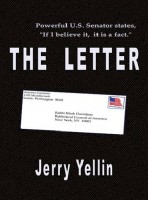 The Letter
What does a man do–when his fundamental beliefs are not only challenged, but shattered?  That is the question Adam Flowers must ask after he learns about The Letter.  Adam is a powerful U.S.  Senator, the son–or so he had always believed–of a rich Texas oil family, a man who has been raised to believe that Jesus is the Savior of all men, in general, and the United States of America in particular.
Jerry Yellin
More Details
The Resilient Warrior
It has been said that the only warriors who do not suffer after being in combat are those who were killed. I cannot attest to that for all battle-tested warriors but I certainly can for one-me.
Jerry Yellin
More Details

Updating…