Squawk 7500 Terrorist Hijacks Pacifica 762
Captain Mike Rendell started out his workday like all the workdays before — just another normal day of flying.  After spending a raucous night partying with his crew, he and his first officer were looking forward to a nice relaxing flight to the West Coast.
Steve A. Reeves
More Details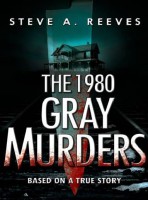 The 1980 Gray Murders
Investigative report into the 1980 murders of Henrietta Thomas and Howard Sisk. Victims were killed in the small community of Gray, Kentucky by their relative, Riddle Cornelius Thomas, Junior.
Steve Reeves
More Details

Updating…