Getting Started With Visual Basic 6.0: The Beginner's Test Panel
This book is intended for those people who would like to learn the basic principles of computer programming but hesitate when they look at the books available on store bookshelves. Most computer books today have scary titles with hundreds and hundreds of pages. Most people starting out would just like a simple little book that shows, describes and demonstrates the basic programming principles.
Dick Hart – Paperback
More Details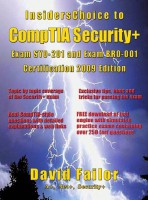 Insiders Choice to CompTIA Security + Exam SY0-201 and Exam BR0-001 – 2009 Edition
Pass the Security+ Exam SY0-201 your first time!  This unbeatable package includes a comprehensive study manual, packed with exclusive features, and a FREE DOWNLOAD of the poplar TotalRecall test engine with 250+ questions linked to an integrated eBook.
David Failor
More Details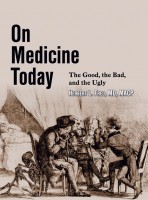 Over the past several decades, the medical profession  has lost much of its once-proud nobility, and the practice of medicine has lost much of its fun. These losses profoundly disappoint and sadden me, but writing about them comforts me. In that light, I refer you to the roll of toilet paper that appears opposite the title page of this book. It was a gift to me from 2 senior students at Baylor College of Medicine in 1978. The inscription on that roll reflects my philosophy to a T: think for yourself and organize your thoughts carefully,
then convey them clearly, succinctly, emphatically, and honestly. When you do that, you do more than separate the shit from the shinola. You become a leader, and you
rise above the norm of mediocrity.?
More Details

Updating…