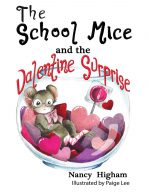 The School Mice ™ Series
A unique heartwarming stories about a family of mice who lost their home in a huge storm. They find a loving school teacher to take them into her classroom. The mice learn the true meaning of courage and the importance of friendship.
Sometimes we make assumptions about people that are not true at all. Marta's family assumed she was just clumsy but several events prove how wrong they were. Marta made assumptions about her classmates too but learned a valuable lesson about trust instead!

Updating...