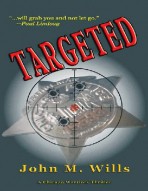 Chicago Warriors - Targeted
The shot shattered the cool, calm morning, causing birds to soar skyward. A frightened squirrel dashed up a tree, and the sound of barking dogs peppered the air. Chicago Police Officer Eduardo Gonzalez had just started down the front steps of the brick bungalow where he had been dispatched to take a report on a vehicle stolen during the night.
John M. Wills
As he exited the house and took his first step, he heard the shot break. That sound was the last thing he would ever hear. The round entered his right eye, penetrating deep into his cerebrum, fragmenting on the way, and destroying brain matter along its path. Mercifully, the bullet severed his brain stem, ensuring that he felt nothing. Officer Eduardo Gonzales was dead before he hit the ground.

Updating...